UGREEN รุ่น 30839 หัวแปลงจาก VGA ไปเป็น DVI 24+1 รองรับ 1080P Full HD Male to Female Adapter Cable with 1.5ft USB Power Cord for Computer, PC, Laptop, HDTV, Projector, DVD etc
รหัส : UGREEN-30839
ราคา 690บาท


UGREEN รุ่น 30839 หัวแปลงจาก VGA ไปเป็น DVI 24+1 รองรับ 1080P Full HD Male to Female Adapter Cable with 1.5ft USB Power Cord for Computer, PC, Laptop, HDTV, Projector, DVD etc.
The adapter vga to dvi 24+1 help you connect PC, Laptop with VGA to projector, monitor, HDTV with DVI 24+1 by a DVI 24+1 cable.
Note: This is VGA to DVI-D 24+1 adapter cable, NOT Bi-Directional, NOT DVI D to VGA cable, please make sure your devices are compatible with DVI-D 24+1 interface before purchasing. VGA to DVI D 24+1 adapter offers you a convenient way to connect PC, laptop, video card with VGA to DVI 24+1 display such as projector, monitor, and HDTV by a DVI 24+1 cable (Sold separately). Note: Suggest connecting a 30 AWG dvi cable which should less than 32ft to ensure a perfect view;
1080P Ensure High-Difinition Viewing: VGA to DVI aconverter supports the maximum resolution up to 1920 x 1080P @ 60Hz, backward compatibles with lower resolution, such as 1024 x 768, 1280 x 720, 1280 x 768, 1280 x 800, 1280 x 1024, 1360 x 768, 1600 x 1200;
Double Shielding Ensure Lossless Signal Transmission: VGA DVI adapter with double shielding of aluminum foil and braid, transmits high definition video and image from input device to output device;
Wide Compatibility: Compatible with all VGA equipped laptop, PC, video card and all DVI equipped monitor, display, TV, projector; compatible with Windows XP/7/8/10, Linux; Mac OS 10.9 and higher; driver free, plug and play;
Extra USB Power Cable: This adapter equipped with a 1.5ft USB power cable, to obtain optimum performance and power the adapter, please connect the USB A to USB charger or laptop's USB port.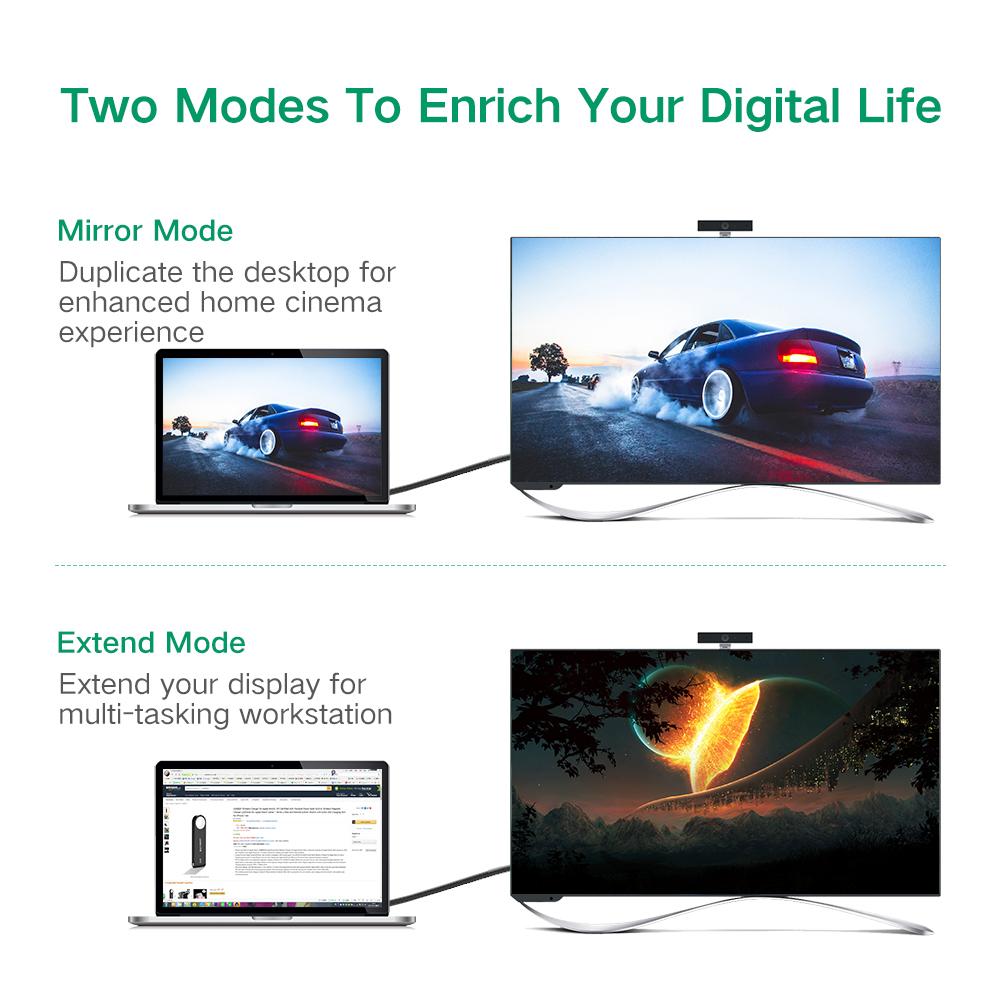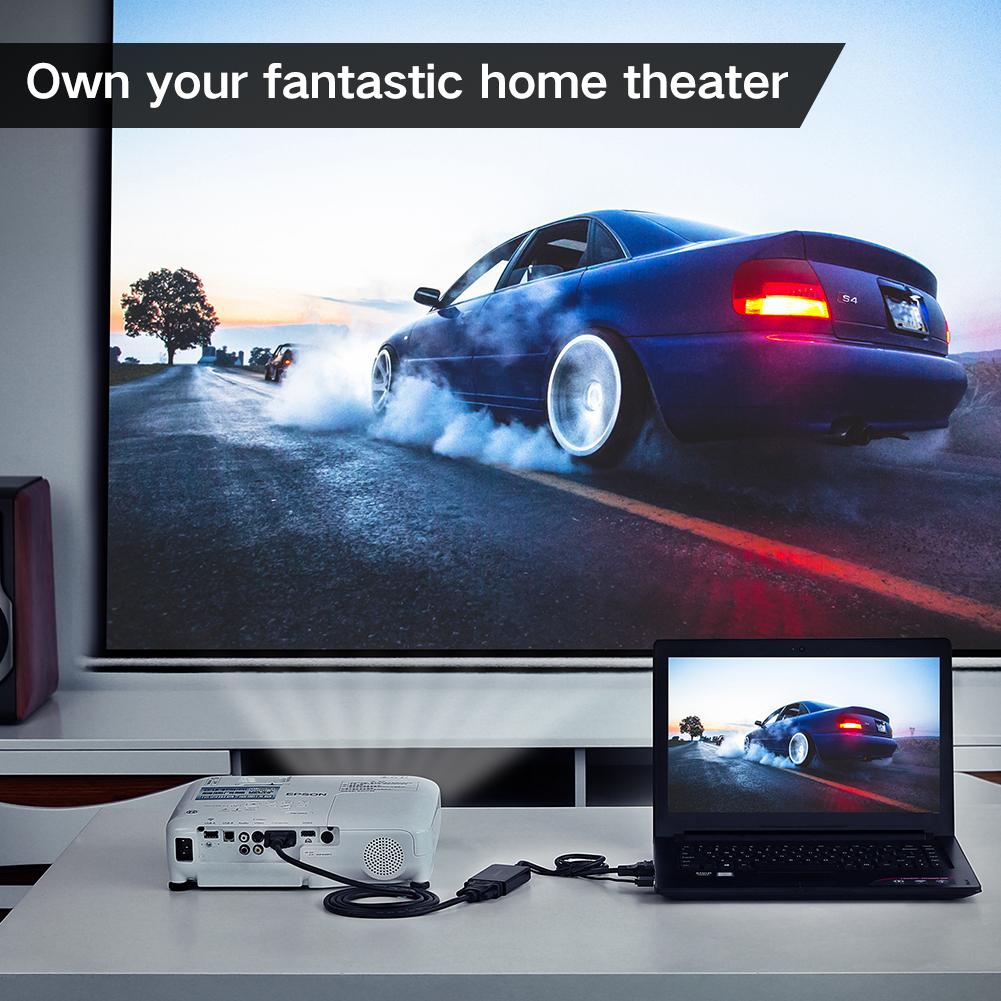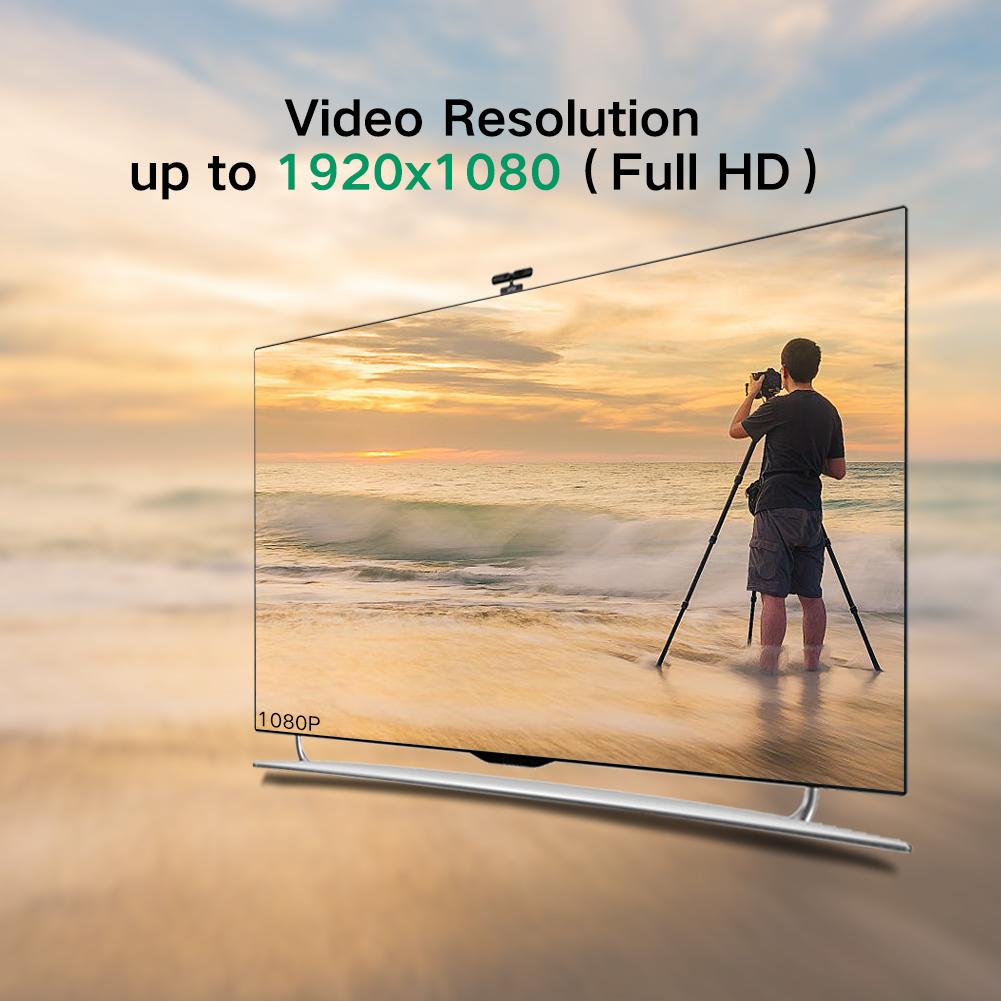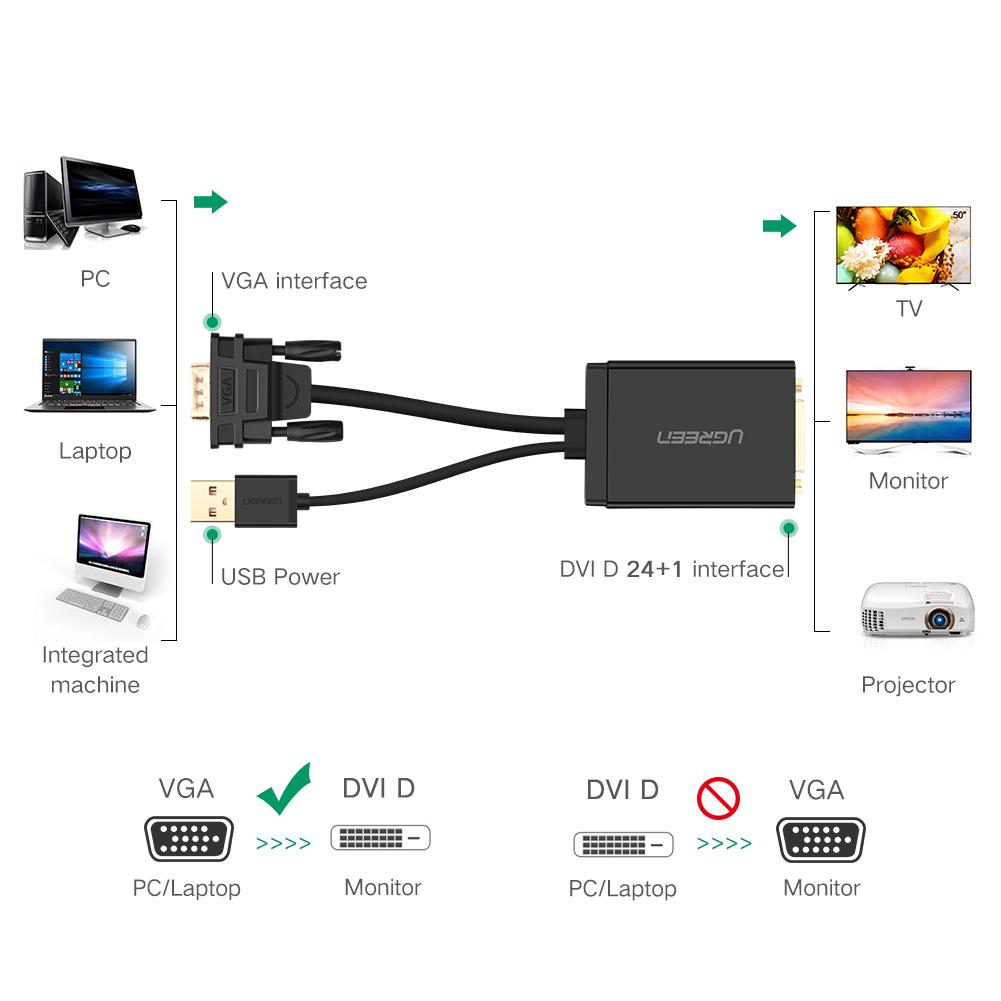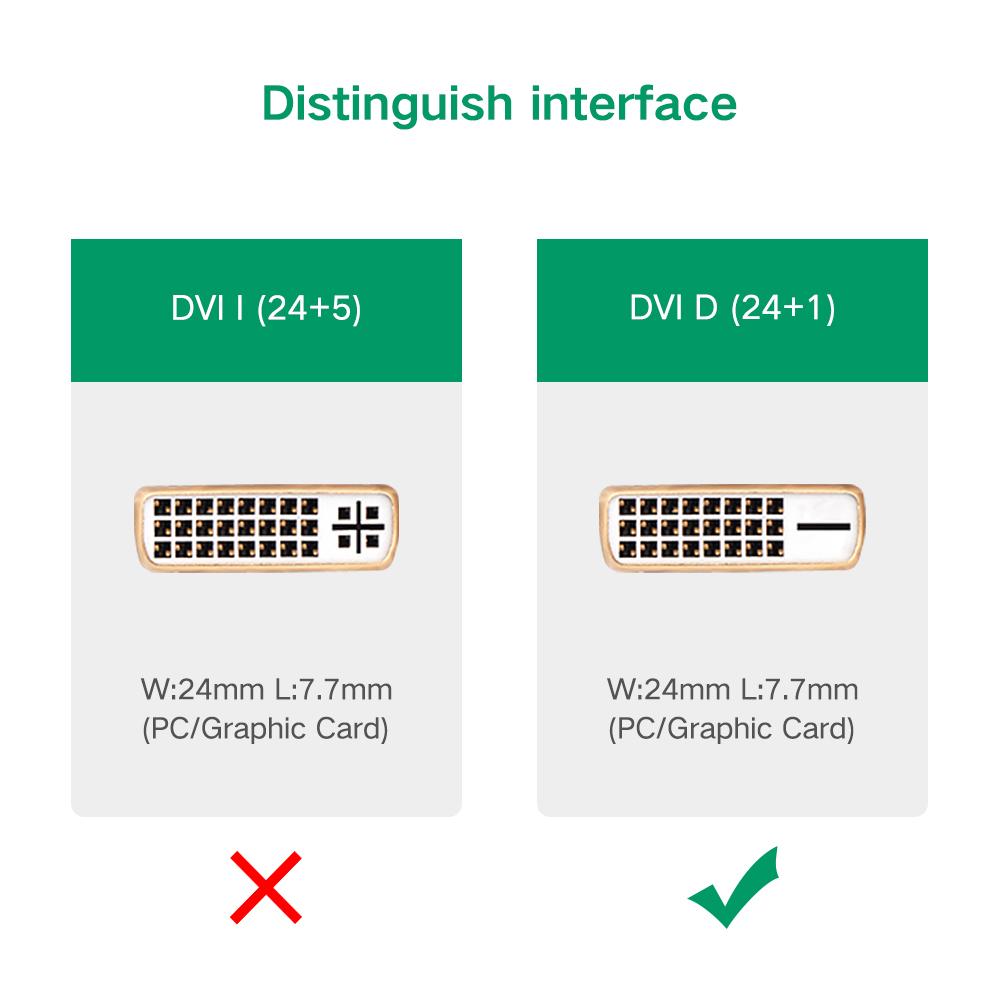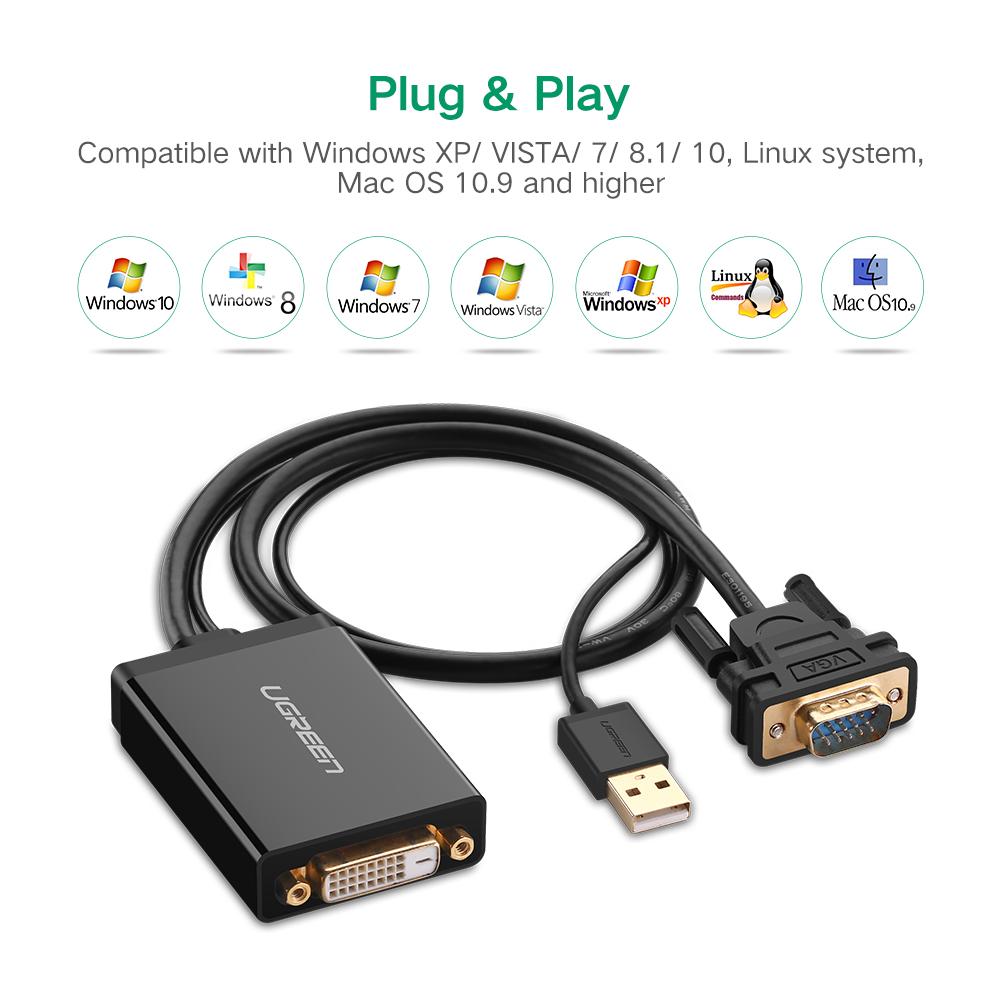 RESOLUTION 1920x1080P@60HZ
Input : 1 x VGA port, 1 USB A port.
Output : 1 x DVI 24+1 port.
Supports the transfer of VGA signal to DVI signal. Please notice audio is not supported by VGA or DVI, the audio must be transmitted separately.
Supports the maximum resolution 1920 x 1080P @ 60HZ. Backward compatible with lower resolution, like 1024 x 768, 1280 x 720, 1280 x 768, 1280 x 800, 1280 x 1024, 1360 x 768, 1600 x 1200.

SIMPLE USE
Simple installation, just plug & play, no need to install a driver.

COMPATIBLE SYSTEM
Compatible with Windows XP/ VISTA/ 7/ 8.1/ 10, Linux system, Mac OS 10.9 and higher.

POWER SUPPLY CABLE 1.5FT
With 50cm USB power cable.
To obtain optimum performance, please kindly connect the connector USB A to your USB charger or your PC's USB port for supply power to the adapter.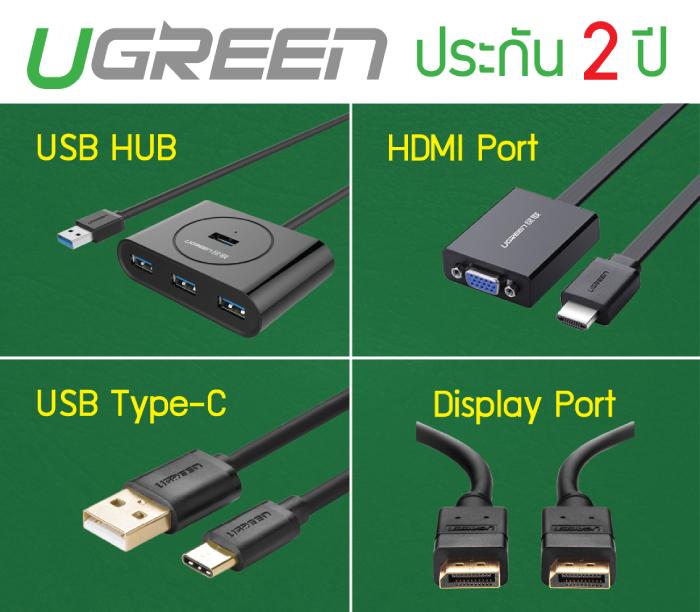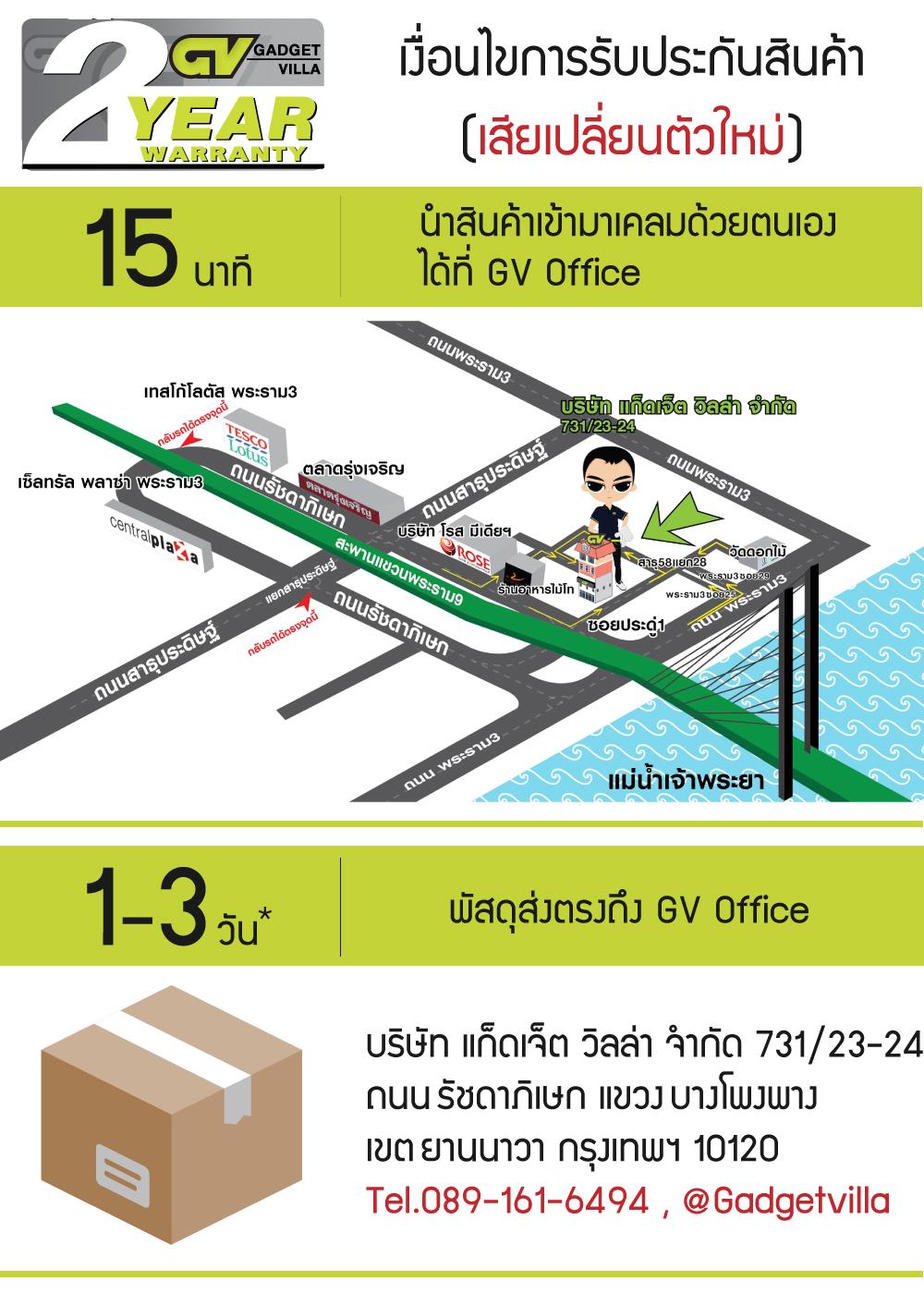 Technical Support